Rodriquez 38M
Rodriquez 38M
---
The Name of Comfort and Luxury is: Rodriquez 38m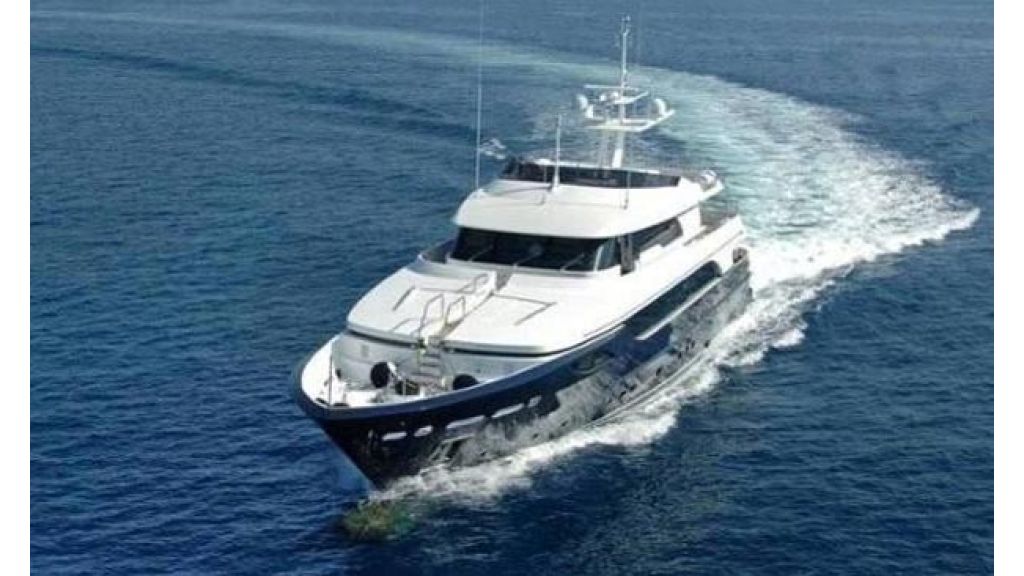 Embark on an unforgettable journey with the Rodriquez 38m for a dazzling luxury experience. This 38m/124'8″ motor yacht, which came to life at the Rodriquez Yachts shipyard in Italy, attracts attention with its exterior designed by Francesco Paszkowski Design.
Guest Comfort and Luxury
The Rodriquez 38m has been designed to comfortably accommodate a total of 10 guests in 5 cabins. In addition, the luxury yacht with a crew of 7 is ideal for making your experience full of peace.
Comfort and Entertainment Boat
The boat's features include a gym, Deckboard jacuzzi and air conditioning. Thanks to these features, comfort and entertainment are at the same time throughout your trip. Dec.
Performance and Range
The Rodriquez 38m stands out with its aluminum body and aluminum superstructure.  Engines can comfortably travel with a cruising speed of 15 knots thanks to its 1,825 horsepower engines, while reaching a maximum speed of 19 knots. with 25000 liter fuel tanks, The water tanks store 5000 liters of fresh water.
Unique Yacht Experience
The Rodriquez 38m offers an unforgettable yacht experience that combines comfort, luxury and performance Decoupled. Take the opportunity to organize a dream vacation or special event with this luxury yacht. Open up to a whole new world with the Rodriquez 38m, which brings you and your guests together with the unique beauties of the sea.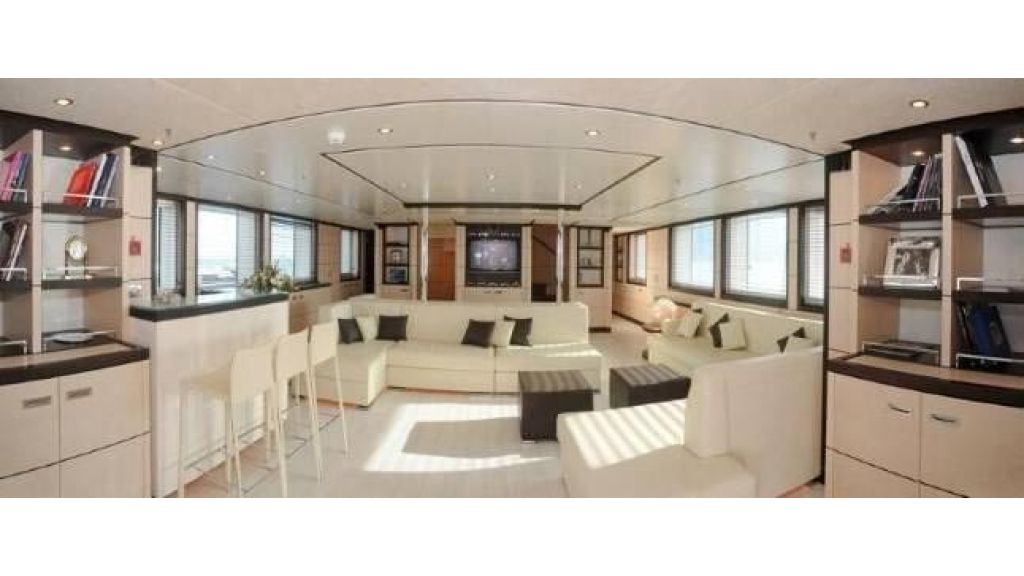 Machinery & Electronics
Power Generators
2 X 55 KW