26m Custom Built Motor Yacht
26m Custom Built Motor Yacht
---
A Glimpse into Luxury: Discover the Allure of the 26m Custom Built Motor Yacht
Introduction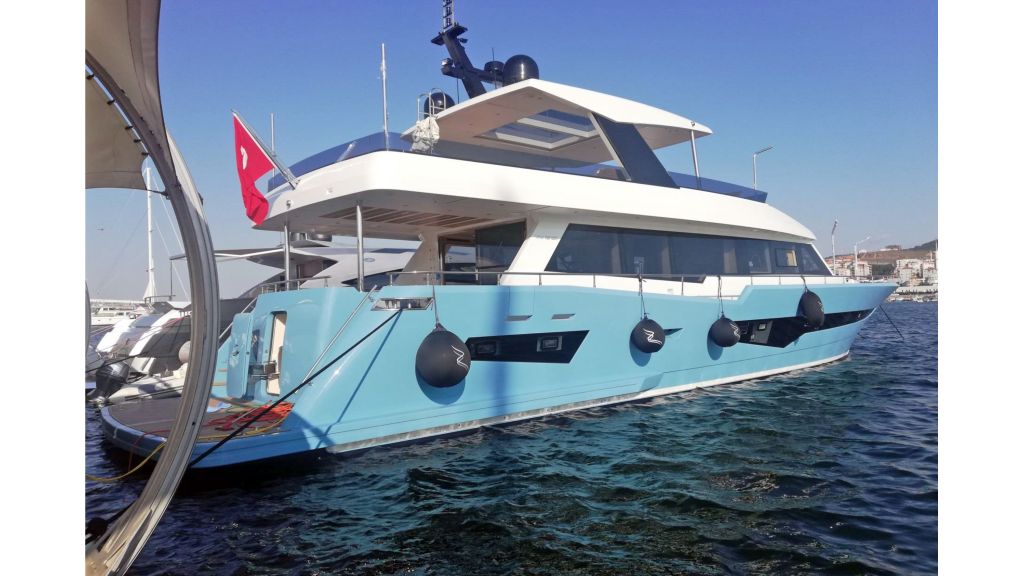 Step into a world of refined elegance and maritime opulence as we unveil the breathtaking 26m Custom Built Motor Yacht. While her origins date back to 1987, a recent transformation in 2017 has elevated her to the pinnacle of luxury. In this article, we invite you to embark on a journey through time and innovation, as we explore the captivating features and exquisite craftsmanship that define this remarkable vessel.
A Tale of Transformation
Built in 1987, the 26m Custom Built Motor Yacht has undergone a magnificent rebirth in Tuzla in 2017. The vessel underwent a comprehensive rejuvenation, with meticulous attention to detail. Every inch of her exterior received a lavish transformation, as she was disassembled to her very posts and then painstakingly re-wrapped with sandpaper fiber and epoxy. This renewal breathed new life into her, turning her into a modern masterpiece that stands as a testament to both her rich history and contemporary luxury.
A Fusion of Tradition and Innovation
While the yacht's machines may harken back to 1987, they have been meticulously updated and upgraded. The mechanical components have been expertly replaced, ensuring peak performance and reliability. The interior, a sanctuary of comfort and sophistication, is a harmonious blend of tradition and innovation. Every corner exudes a sense of newness, with all furnishings and appointments carefully chosen from the 2017 collection. The result is an ambiance that pays homage to the vessel's heritage while embracing the comforts of modern luxury.
Unparalleled Comfort and Entertainment
The heart of the 26m Custom Built Motor Yacht lies in its ability to provide an unparalleled level of comfort and entertainment. From the moment you step aboard, you're enveloped in an environment where luxury knows no bounds. A 2017 model generator guarantees a seamless power supply, ensuring your every need is met. Whether you're lounging in the lavish interior, enjoying the breeze on the exterior decks, or reveling in the stunning sea views, every moment aboard is an indulgence in opulence.
A Testament to Timeless Luxury
The 26m Custom Built Motor Yacht stands as a testament to the harmonious blend of timeless elegance and modern innovation. A vessel that has gracefully transcended eras, she invites you to embark on a journey where history and luxury intertwine. Whether you're seeking an unforgettable charter experience or simply a moment of maritime splendor, the 26m Custom Built Motor Yacht promises an unforgettable voyage through both time and opulence.
Asking Price
996.000 Euros
Yacht Availability
available
Length overall
25.60 meters
Hull Material
Laminated_Wood
Maximum Speed
21 - 24 knot
Machinery & Electronics
Engine Hours
1 x 3986 1 x 3810 hrs
Power Generators
1 x 27 kw 1 x 16 kw